Become a Taxi Driver and earn money whenever you want!
What requirements must be met?
Requirements:
 Over the age of 18
Certificate of criminal record
Driving license (a minimum of one year)
Medical and psychotechnical examinations
A car compliant with FREE NOW application requirements and adapted to the commercial passenger taxi transport according to the Act of 6th September 2001 on road transport.
What requirements must the vehicle meet?
Min. C-segment (well-maintained, max 15 years)
B-segment "estate" (max 10 years)
B-segment "non-estate" only the latest model (max 5 years)
In addition, you need to equip the car with a spare wheel or repair kit, a "TAXI" sign and a first aid kit to pass the technical inspection and fulfill the appropriate requirements.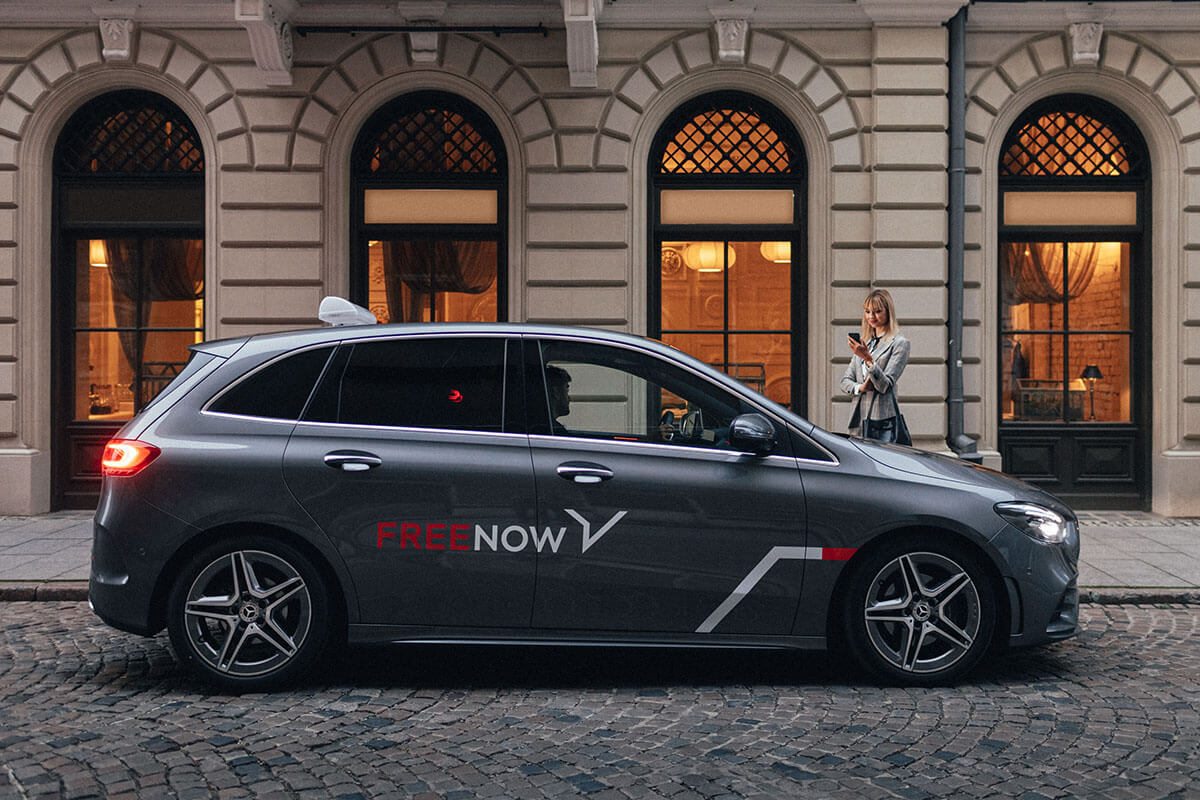 How to customize a car to become a taxi?
Buy or receive a TAXI sign from one of our permanent offices.
Make sure your car is equipped with:
– first aid kit,
– spare wheel or repair kit,
– fire extinguisher.
Go to the diagnostic station and ask for an additional TAXI inspection. The cost of such an inspection is 43 PLN.
When having a certificate of a positive technical examination result, a registration certificate and an ID card, go to the Department of Transportation where your car was registered and ask for a TAXI annotation in the registration certificate.
Your car is ready to go through the licensing process.
Remember to extend your policy to additional insurance covering the commercial passeneger taxi transport before you start work.
Why is it worth working with FREE NOW?
How to get started with the FREE NOW platform?
Do you need more information?
We invite you to take a look at our FAQ, additional materials or to contact our hotline.
Check out which city you can become an FREE NOW Driver in!